Kuching should be visited because of its incredible nature. I've listed the 6 trips every Kuching-visitor should check out from their list before leaving. I have during my 4 months stay in Kuching managed to visit most of the places, but not all the visits were successful. Read below to find out why 🙂
Sarawak Cultural Village (Minimum a Half Day Tour)
This is a historical village with an interesting longhouses and other houses. You will meet local people – make sure to talk to them to know about their history.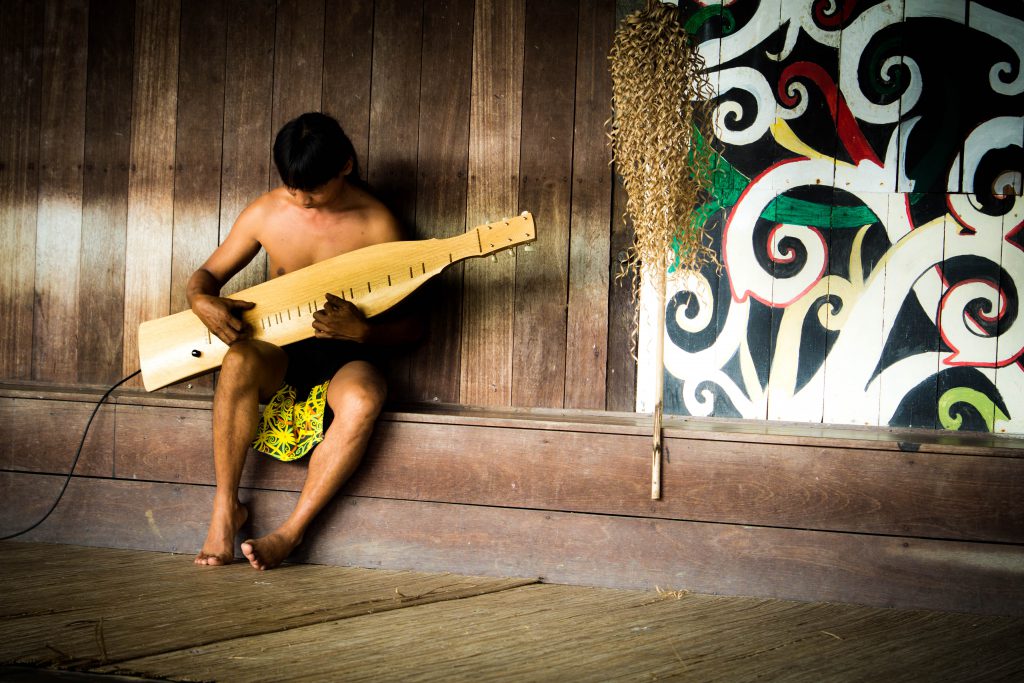 Semenggoh Nature Reserve (Half Day Tour)
One cannot visit Kuching without seeing an Orangutan. Thats what I told my self, at least. orangutangs do not only reside from Borneo, but the actual word: Orangutan is from the Malaysian word: Orang, that means People (no I am not comparing humans with a monkey). I visited the reserve at the end of my stay – november 2015. But unfortunately we did not see any orangutang that morning, since it was during the raining season. Raining season is equal with fruits on the trees, so the orangutangs won't show up for food, as they will during dry-season. I'm planning to go back, only to see an Orangutang 😀 (That's not the only reason haha)
Bako National Park (Full Day Tour)
Bako NP was definitely one of the best hikes I've been on in Kuching. The scenery is absolutely beautiful; beach, nature, mangroves, animals and the hiking-trials were pleasant. Pictures speak louder than words:
Damai Beach (Full Day Tour)
Kuching do have some beautiful beaches, and they might not be overcrowded – which for me is a plus! Damai beach has the most beautiful view of big mountains around it, which just makes the beach unique. Its not like any other beach 😀
Kubah National Park (Half Day Tour)
Hike to reach a waterfall! It was amaziiiiiiiing! The hiking-trail itself isn't something special, but the end-destination is just so much worth it. Cold and refreshing waterfall.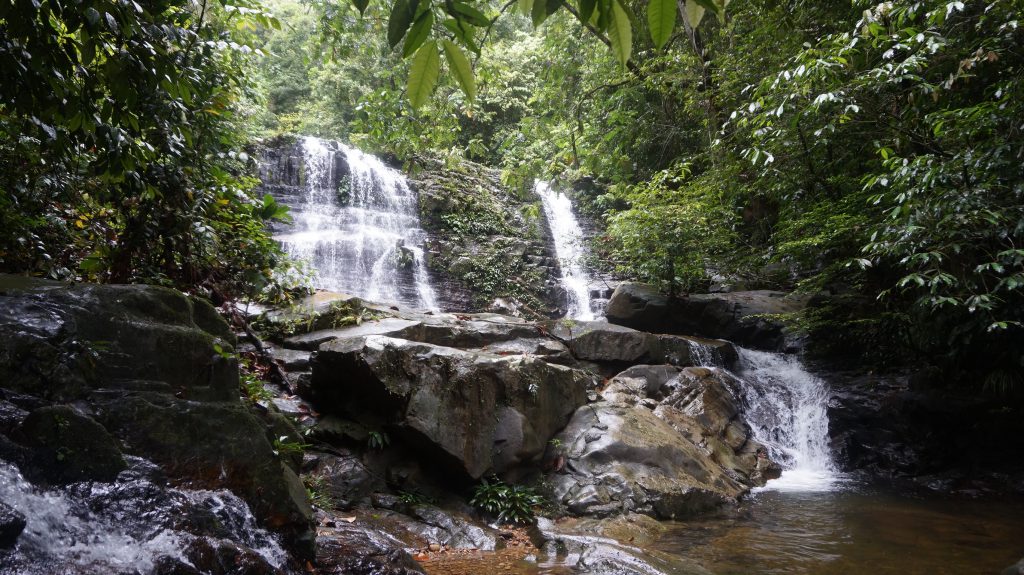 Mount Santubong
This mountain-trek is only for adventurous risk-takers. It is challenging, but so worth it at the end – so I've been told. I haven't been on the trek! But my friends tells me it is absolutely a beautiful scenery. I've heard stories of trekkers not bringing enough water, and trekkers get lost in the trek. So make sure too start the trek in the morning, so you will get down before it gets dark again. It takes minimum 2 hours to climb up – maybe even 4 hours. It takes about the same time to go down again, or maybe even more because of the exhaustion. I don't hope that I've scared you more than tempting you to do the trek 😀 Challenge is great for the soul and mind. Who's up for the challenge?