It was the day before mid-semester break and the day before MY BIRTHDAY! 🙂 We had a flight to catch at 6 am – so we had to leave our appartement at 4 am. I decided not to sleep, since I had to finish a report, that I had to hand in before leaving.
All of sudden my friend said that S had to come by to get a pillow before we leave (what a strange thing to come and get?)
But just before midnight, all of a sudden 13 of my friends were in my appartement SURPRSING me on my birthday! :')
With them they brought a cake, that I can eat (I'm allergic to egg) – so sweeeeeeeet :') <3 Birthdays are highly celebrated in Malaysia, so cute! It was soooo sweet of them and really warmed my heart! I simply have the best friends I could ever imagine <3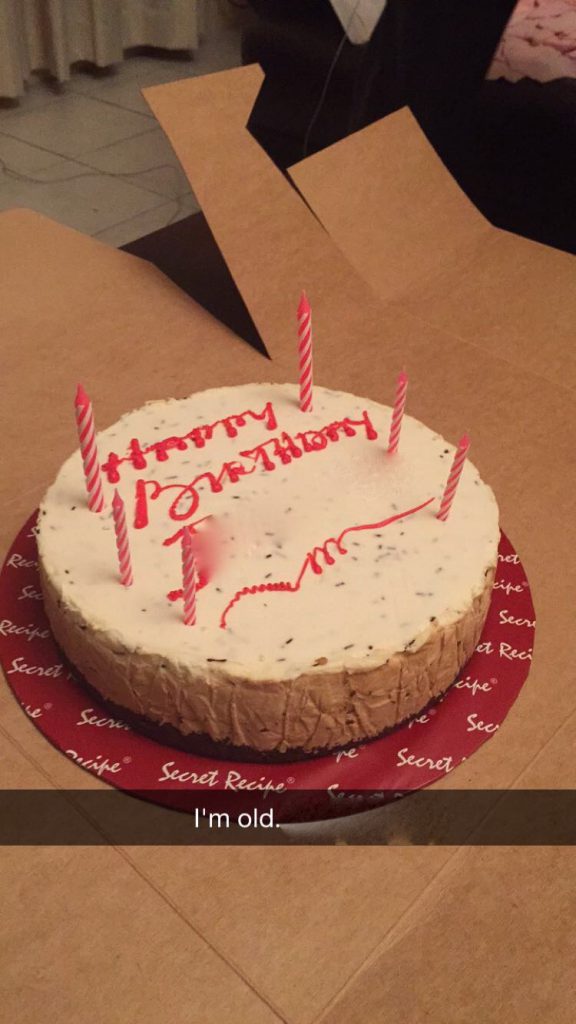 Once they left, we had 3 hours till departure from home and I haven't finished my report or started packing my suitcase!
But with the fine encounter I got a boost to finish the report and then finished packing just before take off! No sleep and no energy! I haven't slept for over 24 hours, but LET'S TRAVEL!
We arrived to KL, stayed one day and then started our 2 weeks mid-semester break with the following itinerary:
ITINERARY:
HCMC: 3 nights

Can Tho: 3 nights

Phu Quoc Island: 4 nights

Kuala Lumpur: 4 nights

Langkawi: 2 nights
I'm super excited for visiting Vietnam and especially looking forward to see my mom and some friends/family from back home – who we will spend the holiday with! 🙂